Does your teen need
help in one of these areas?
They make hasty, poorly-considered decisions and need to have better judgment.
They're being bullied at school – or they're the one doing the bullying. They don't get enough exercise or need to lose weight.
They have low self-esteem and seem to be down all the time. They give up when things get difficult and fail to meet their goals.
Raising a teenager requires persistence & patience
Luckily there is a comprehensive solution…
It can test your sanity even at the best of times. Yet, you want the best for your teenager. You want them to have the tools they need to succeed now and later in life – and you'd like that to happen without having to pull out all your hair in the process. Getting them to do anything you want them to do can feel utterly impossible, and you're not sure where to start.
Studying martial arts helps kids learn how to overcome their problems and learn important lessons – the kind of lessons that will follow them to your home, to the classroom, and for the rest of their lives.
your teen will grow with every class!
Teenagers who study martial arts learn the benefits of self-control and discipline with every lesson. Our classes emphasize core values like discipline, respect, and persistence. Students learn that the way they treat others – in and out of the dojo – reflects on them as people and affects their ability to achieve their goals.
What a great husband and wife team the owners of KSW Bloomington/Normal make! Both are full of life, energetic, compassionate, love working with children, and most of all, have a desire to share their many years knowledge of the martial arts. Joining the martial arts will be one of the best decisions you will make in your life, it's not just kicking and punching, it's a community that's an extension of your family.
Barbara King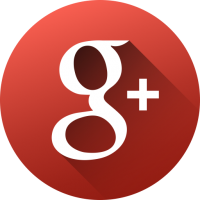 My son has been in Kuk Sool for just a few weeks and he's loved learning here! Megan and Greg are wonderful instructors and they offer a very hospitable atmosphere. Seeing my son gain more self esteem and confidence week after week is priceless. I would highly suggest Kuk Sool Won of Normal!
Becky Ratley
Greg and Megan taught my kids for several years and are excellent instructors. Highly recommend them, as well as the martial art of Kuk Sool!
Jenny Schroeder Weber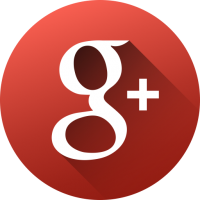 Our family has had a wonderful experience at KSW of Bloomington/Normal. The instructors are passionate, experienced, and so welcoming. Our three year old son has been participating in the tiny tigers class and absolutely loves it. My son has so much fun and learns a lot as well! If your son/daughter has an interest in martial arts, we would highly recommend Kuk Sool Won of Bloomington/Normal!
Jillian Johnson
Greg & Megan are 2 wonderful people who are motivated & dedicated to changing lives through martial art training. Their vast knowledge in the martial arts is 2nd to none in the Normal area. If you are looking for a credible martial art school that you can go & learn in a safe, clean & friendly environment than Kuk Sool Won of Normal is for you.
Joey Medina
I have had the privilege of knowing the Instructors for several years and they have a real passion for teaching, and helping others! KSW of Normal offers great self defense training and a family friendly environment all provided to you by their top notch instructors!
Jordan Matthew Hardwick
A well run facility, you can tell the Instructors care about their students and are truly passionate about what they do. I couldn't recommend this school more!
Joshua W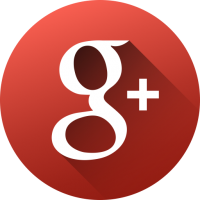 Our son has autism and it takes him a while to focus and he doesn't always understand what's being asked of him. It was very hard to watch what I thought was him struggling, but in fact he was learning and they could see that!! Greg and Megan are completely phenomenal with him and all the kiddos. They love the kiddos so much and are so supportive to all the families.
Latoya Christine
Amazing Korean martial arts instructors! It is perfect for children to learn respect, discipline and get more exercise into their routines, and it is amazing for adults to learn self-defense and get in shape. Make sure you check out their school for yourself. I know you will be impressed with the quality and energy!
Mike Weber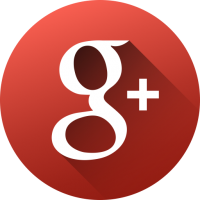 When I travel to central IL this is the ONLY place I will train! The Staff is amazing, the school is immaculate and the energy in this place makes you want to stay for hours!!
Ron Graziano
Megan clearly cares about supporting and nurturing children to learn and be their best. My son loves being able to learn new skills and have a positive outlet for his energy. Greg and Megan both work hard and and are caring teachers and respectful people.
Rachel Heckman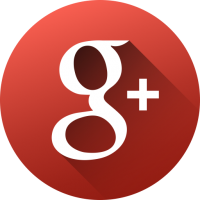 Kuk Sool Won has changed my kids lives! The best program for building confidence, teaching self defense, and getting great fitness. Definitely the best martial arts school in Bloomington IL!!! Totally a family martial art
Teresa Yates
Discipline- check. Fun - check. Great for the body and mind - check. Kuk Sool Won has to be checked out. Wonderful folks. 🏆
Terry B
Great for young and old. My son has learned discipline and confidence. The physical fitness has eliminated my chronic back pain, and we have both learned priceless self defense techniques. These 2 blackbelts are engaging fantastic teachers.
Thomas Pusch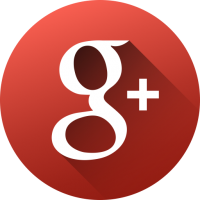 Kuk Sool Won is an amazing opportunity for all ages to grow! The family you gain in training is priceless, the memories even better! Great for body, mind & soul! The instructors are amazing people who love to share what they have practiced in a super comfortable atmosphere!!!
Tracy Haas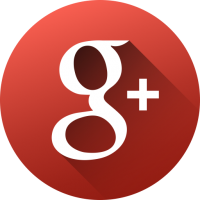 My son has been going here for the last six months and not only is it a fantastic martial arts school but the best place for character development as well! Don't look anywhere else.
Victor Young
ACCESS OUR SCHEDULE
& EXCLUSIVE WEB SPECIAL !
Secure your spot and get started today with our EXCLUSIVE offer!
By opting into the web form above you are providing consent for Kuk Sool Won of Normal to send you periodic text messages. Standard rates may apply. You can reply HELP at anytime or learn more. You may opt-out anytime by replying STOP.
ACCESS OUR SCHEDULE
& EXCLUSIVE WEB SPECIAL !
Secure your spot and get started today with our EXCLUSIVE offer!
Get Started Today