Does your young child
struggle with these things?
They struggle to maintain control of their movements and may be unintentionally destructive.
They find it difficult to focus on a task or to see it through to the end.
They have a hard time sharing their belongings and getting along with other kids.
Parenting young children is a real challenge.
You must balance their natural inquisitiveness and high energy with trying to teach them the basic skills they need for school and life.
Discipline, sharing, and self-control are all things they need to learn to be successful.
The ideal setting is one that's got some structure but works with kids at their current developmental level. If they have fun while they're learning, they'll be more likely to retain those lessons and learn the skills they need.
Results and growth with every class!
Studying martial arts is ideal for young children. It provides them with an outlet for their energy. But, it also teaches them about respect, discipline, and other core values that will go with them beyond the dojo. Junior martial arts classes teach kids to control their movements and behavior, and they'll learn social skills and interaction at the same time.
Studying Martial Arts Builds Physical Coordination and Control
Young children who learn martial arts find out quickly that each movement must be intentional. They learn to control their movements to the best of their ability.
They also practice hand-eye coordination and learn about their bodies. That means they'll be less likely to be unintentionally destructive.
Young Martial Arts Students Learn How to Focus
Getting young kids to pay attention can feel like an impossible task. The structure of our martial arts classes shows kids the importance of focus and teaches them by having them apply it to easily-achievable tasks.
The focus they learn in the dojo is something they'll take home – and into the classroom. That's why kids who study martial arts tend to be good students, too.
Martial Arts Helps Kids Learn to Deal with Frustration
Martial arts instruction requires students to pursue goals to earn new belts. Young kids can easily become frustrated when they don't get what they want, but studying martial arts helps them learn the power of persistence.
The physical activity in our classes also helps kids manage stress and anxiety by allowing them to burn it off in a safe and constructive way.
Kids Who Study Martial Arts Learn Good Sportsmanship
Losing is not anybody's idea of fun, but we all need to learn how to accept a defeat gracefully and move on. We teach students that losing is part of life – and it's what you do after you lose that tells people who you are.
Even though martial arts is an individual sport, we cultivate an environment of supportive teamwork where students root for one another.
What a great husband and wife team the owners of KSW Bloomington/Normal make! Both are full of life, energetic, compassionate, love working with children, and most of all, have a desire to share their many years knowledge of the martial arts. Joining the martial arts will be one of the best decisions you will make in your life, it's not just kicking and punching, it's a community that's an extension of your family.
Barbara King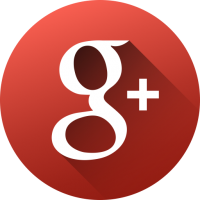 My son has been in Kuk Sool for just a few weeks and he's loved learning here! Megan and Greg are wonderful instructors and they offer a very hospitable atmosphere. Seeing my son gain more self esteem and confidence week after week is priceless. I would highly suggest Kuk Sool Won of Normal!
Becky Ratley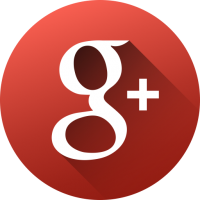 Our family has had a wonderful experience at KSW of Bloomington/Normal. The instructors are passionate, experienced, and so welcoming. Our three year old son has been participating in the tiny tigers class and absolutely loves it. My son has so much fun and learns a lot as well! If your son/daughter has an interest in martial arts, we would highly recommend Kuk Sool Won of Bloomington/Normal!
Jillian Johnson
Greg and Megan taught my kids for several years and are excellent instructors. Highly recommend them, as well as the martial art of Kuk Sool!
Jenny Schroeder Weber
A well run facility, you can tell the Instructors care about their students and are truly passionate about what they do. I couldn't recommend this school more!
Joshua W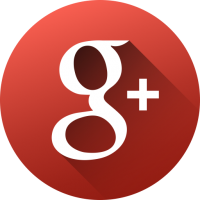 Our son has autism and it takes him a while to focus and he doesn't always understand what's being asked of him. It was very hard to watch what I thought was him struggling, but in fact he was learning and they could see that!! Greg and Megan are completely phenomenal with him and all the kiddos. They love the kiddos so much and are so supportive to all the families.
Latoya Christine
Megan clearly cares about supporting and nurturing children to learn and be their best. My son loves being able to learn new skills and have a positive outlet for his energy. Greg and Megan both work hard and and are caring teachers and respectful people.
Rachel Heckman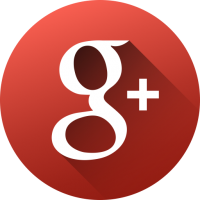 When I travel to central IL this is the ONLY place I will train! The Staff is amazing, the school is immaculate and the energy in this place makes you want to stay for hours!!
Ron Graziano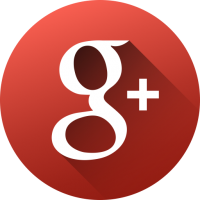 Kuk Sool Won has changed my kids lives! The best program for building confidence, teaching self defense, and getting great fitness. Definitely the best martial arts school in Bloomington IL!!! Totally a family martial art
Teresa Yates
Discipline- check. Fun - check. Great for the body and mind - check. Kuk Sool Won has to be checked out. Wonderful folks. 🏆
Terry B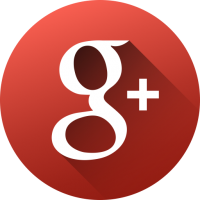 Kuk Sool Won is an amazing opportunity for all ages to grow! The family you gain in training is priceless, the memories even better! Great for body, mind & soul! The instructors are amazing people who love to share what they have practiced in a super comfortable atmosphere!!!
Tracy Haas
ACCESS OUR SCHEDULE
& EXCLUSIVE WEB SPECIAL !
Secure your spot and get started today with our EXCLUSIVE offer!
By opting into the web form above you are providing consent for Kuk Sool Won of Normal to send you periodic text messages. Standard rates may apply. You can reply HELP at anytime or learn more. You may opt-out anytime by replying STOP.
FAQs
My child still has temper tantrums and I'm worried about how they'll behave in school. Can studying martial arts help?
Yes, it can. We help children learn the importance of emotional control and respect for others. These are lessons that will help them in the classroom, too.
Will studying martial arts help my child learn how to interact with others and share?
Yes. Even though studying martial arts is an individual pursuit, we teach kids to learn in a collaborative environment with an emphasis on sharing, cooperation, and teamwork.
My child zones out in class and misses important instructions. Can taking martial arts classes help them do a better job of focusing?
Yes. Part of martial arts training is teaching kids to be mindful of themselves and their surroundings. They must focus to succeed in class, and once they learn to do it, they'll be able to do the same thing at school.
My child is out of control physically, and can be very destructive. How will studying martial arts help?
Martial arts instruction focuses on hand-eye coordination, control, and strength. As kids learn basic moves and then advance, they learn how to control their bodies and movements.
My child gives up easily when frustrated. I want them to learn persistence. Can your classes help?
Yes. It's common for students to require more than one attempt to earn a new belt. We teach them that trying is the most important thing – and that persistence pays off.
My child is disrespectful to me and to other caregivers. How can studying martial arts change that?
Respect is at the core of everything we do in the dojo. Kids who study martial arts must respect their instructors and fellow students, and we find that they learn to respect parents, teachers, caregivers, and siblings at the same time.
More Benefits
Kids learn how to listen respectfully to others without interruptions.
Our students learn the value of discipline as they pursue clearly-defined goals.
Martial arts instruction teaches kids how to accept defeat and learn from their mistakes.
Martial arts helps kids build core strength, balance, and physical coordination.
ACCESS OUR SCHEDULE
& EXCLUSIVE WEB SPECIAL !
Secure your spot and get started today with our EXCLUSIVE offer!
Get Started Today